The easy way to remove an app from modern SharePoint Online
If you are using the modern page experiences in SharePoint Online, perhaps you've run into a moment of frustration when you go to the Site Contents screen to remove an installed app (err, add-in?) and discover you can't.
Clicking the … brings up a context menu with only two options, Details and Monitor. Hmmm…no Remove here:

Uh oh, how do I remove this thing?
It turns out that you have to switch the Site Contents page back to the classic page experience in order to remove an app. This little nugget is buried in an Office support article:

Glad I scrolled all the way to the bottom of this article.
Sure enough, once you return to the classic page experience, the Remove link is there as you would expect.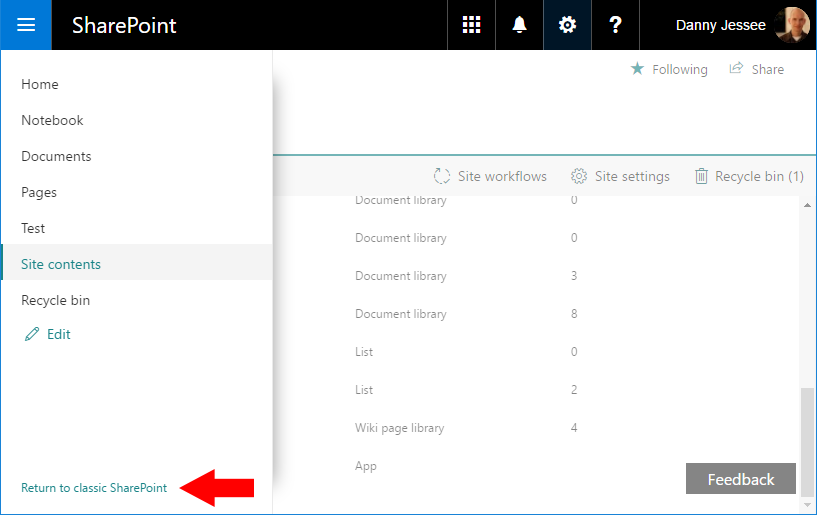 You may need to expand the left navigation to see this link at the bottom.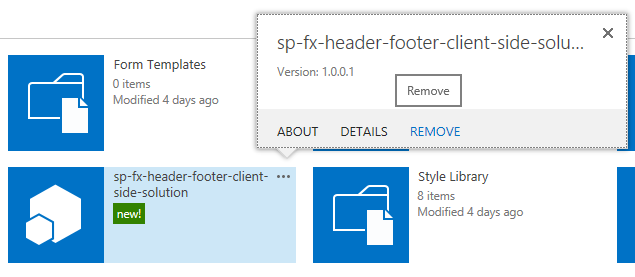 After clicking Return to classic SharePoint, apps can be removed from the classic Site Contents screen.
There was only one problem: despite the support article's guidance to "use the Back button in the browser to return from classic view," at least when I pressed my browser's back button, my browser retained the classic page experience. I navigated away from the Site Contents page and back to it again…still classic. And when I went to a list view page that was formerly using the modern page experience, that page now had the classic experience as well. Only some document libraries and site pages were still using the modern page experience.
What's going on here?
The good news is that clicking Return to classic SharePoint doesn't actually change any SharePoint Online settings, nor does it change any user settings (not even your own). This is why you won't find a link anywhere to "Return to modern SharePoint" after you've switched to classic view. Switching to classic view simply sets a session cookie that changes your default page experience. You can locate and remove this cookie to switch back immediately or just wait until your session expires. For the intellectually curious, the cookie is named splnu (anyone want to guess what that stands for?) and contains this information: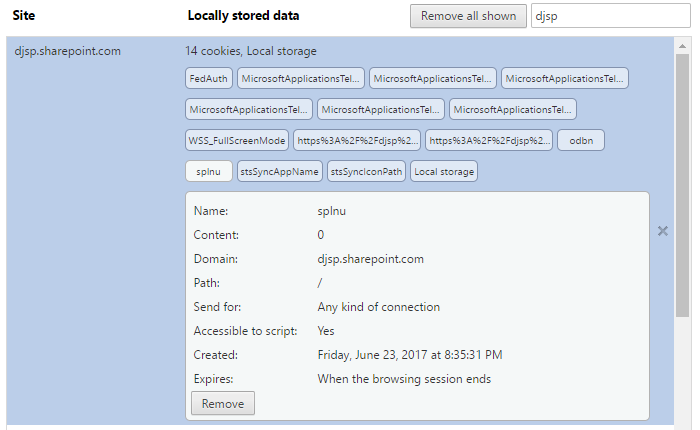 Removing this cookie will return you to the modern page experience. However, for the duration of your session, the presence of this cookie will cause pages to be rendered with the classic page experience on all sites within your tenant subdomain.
To avoid this problem altogether, I prefer to take advantage of my browser's "private browsing" or "incognito" mode. This allows me to log in to my SharePoint Online site, go to my Site Contents page, switch to classic view, and remove the app, all without interfering with any existing cookies on my machine and eliminating the hassle of having to potentially locate and remove the splnu cookie after the fact.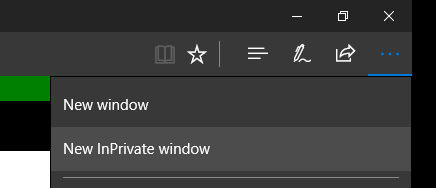 Hopefully this will help the next time you need to remove an app from SharePoint Online!