Speaking at SharePoint Fest DC 2017!
This April, I will be joining SharePoint experts from around the world at SharePoint Fest DC 2017! I am very excited to be debuting a new session this year:
DEV 200 – Updating Legacy SharePoint Customizations to the Add-in Model
Many organizations using SharePoint maintain large portfolios of custom code solutions that leverage different legacy development approaches advocated by Microsoft through the years, and most of the custom code developed for earlier versions of SharePoint cannot be directly migrated to the cloud. In this session, you will learn how the SharePoint Add-in model allows you to develop maintainable customizations that have traditionally been accomplished using custom server-side code. You will learn how to categorize the types of user interface, declarative, and timer job customizations you may have performed with farm and sandboxed solutions in the past and understand how to approach developing each of them using techniques from the Add-in model.
If you register now and use code JesseeDC200 at checkout, you can save $200 off the purchase of a Gold, Platinum, or Diamond pass!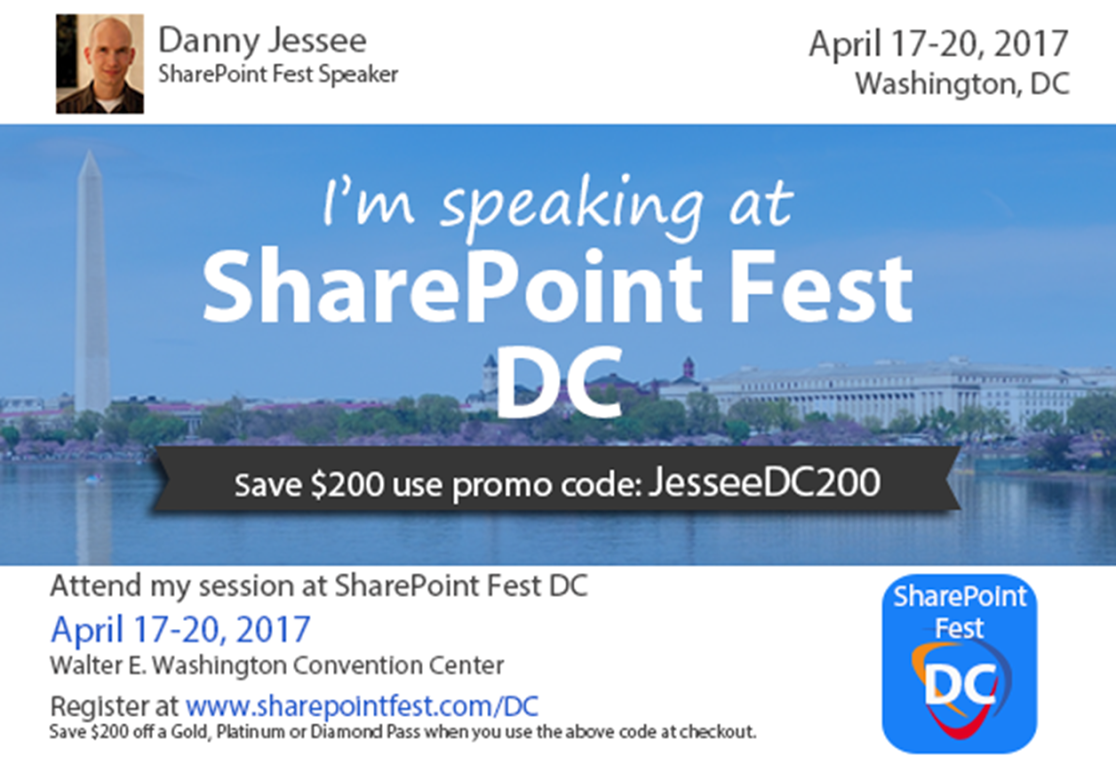 This will be my third SharePoint Fest event and my second SharePoint Fest DC. I absolutely love this conference and the DC location is as convenient as it gets for mass transit…just step off the train and you are there! I look forward to seeing you there.